Print & Design
Founded in 2004 Spindogs has 34 digital experts working from its head office in Cardiff and 13 people working remotely across the Midlands and South East and have worked on a range of projects in the membership, education, automotive and private sectors. Spindogs are a full service digital agency, with team formed of 3 departments, design, development and online marketing. We strive to achieve exceptional results for our valued clients with continued growth expected Spindogs is now becoming one of the largest digital agencies in Wales.
Our digital services include:
Website
Web Design & Development
eCommerce
WordPress
Umbraco
Kentico
Integrations
Marketing
Outsourced Digital Marketing
SEO
PPC
Social Media Advertising
Analytics
CRO
Email Marketing
Training & Workshops
UX
Content Creation
Creative
Brand consultancy
Logo design
Graphic design
UX
Print
Website Design
Branding
Working with a wide range of membership organisations such as CADW, Cardiff Bid, Welsh Gymnastics and Arts & Business to name a few, we understand how to help you deliver an excellent online member experience.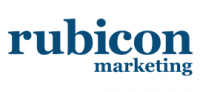 Rubicon Marketing is a full service agency specialising in providing membership organisations and trade associations with intelligent design & marketing solutions for both online and offline channels. Over 20 years' experience delivering content and collateral across the whole membership mix, from acquisition through to retention – consistently adding value to any organisation's membership offering.
Our clients include the National Landlords Association, the British Association of Removers, mydeposits, the Hamilton Fraser Group, the Ornamental Aquatic Trade Association, the Immigration Law Practitioner's Association and the UK Association of Letting Agents. We also work for a number of charities including The Office of Sexual Health, SARSAS, the Survivor's Network and Womankind.
Offline: Branding/rebranding; Magazine publishing; Event graphics & production; Advertising sales; Brochure and leaflet production; Newsletters and Print management.
Online: Website UX, design, build & SEO; Email marketing; Online advertising; Social media content creation, Prezi presentations, Animation.
Strategic: Marketing strategy; Market & competitor research and analysis.
Advanced Direct Mail is a mailing house, we provide comprehensive direct mail solutions for many of the UK's largest membership organisations.
ADM is a single source for all direct mail services.
We have a clear understanding of the needs of your members, the fundraising constraints of the Charity Commission Board (CCB) and the challenges and opportunities of the General Data Protection Regulation (GDPR).
If you think your direct mail could be better, if you think you could be getting more from your data analysis or if your postage rates seem too high – whatever's on your mind, get in touch.
Our services include: