We provide comprehensive consulting services that help leading membership organisations and associations change, develop and grow.
We highlight feedback from a selection of our recent membership organisation and association specific case studies to showcase how our unique, agile and forward thinking consultancy services are making a real impact and delivering positive/measurable member-focused outcomes.
Core Consultancy Areas:
– Member Engagement & Value Optimisation
– Membership Scheme Development & Review
– Member Focused Stakeholder Meetings & Away Days
– Supplier Seminars & Client Days
– Restructuring and Change Management
Member Engagement Improvement / Value Enhancement / Member Journey Optimisation

Rich from MemberWise worked with us to plan and deliver a Member Value and Retention Focused Workshop Day for all of our members of staff.
He facilitated sessions that delivered a draft member value proposition (that was built on all-staff consensus), a review of existing member value, the mapping of key member journeys/moments of truth and the creation of member focused success measures.
I would recommend the MemberWise Network's facilitation services to any organisation looking to focus on sustainable medium/long term member focused growth/development.
Claire Bishop, Director of Operations

Richard from MemberWise conducted a member engagement optimisation project at the RCoA.
This critical work involved evaluating current engagement levels, providing practical engagement focused recommendations and scoping the required skills/competencies of a new Member Engagement Manager role.
He participated in the recruitment/selection process and is working with us to ensure a structured, robust and informed approach.
Kathryn Stillman, Director of Communications & External Affairs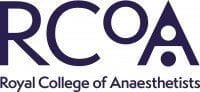 MemberWise delivered a two-day member engagement workshop for our communications committee. The training provided insight on how to take a more structured approach to member engagement and enabled the board to create/map proposed new member journeys that we hope will have a major impact on future member retention and recruitment. One participant commented 'this is the most productive member workshop I have ever attended'.
Ben Peachey, Senior Vice President – Strategic Communications
The MemberWise Network delivered a 2-day member engagement training course for our key member-facing team members (UK and International). The course provided our staff with a deeper insight into member engagement, member value, member journeys and helped us to establish change/new activity for the years ahead. I would recommend the course to associations looking to improve new member acquisition, member retention and enhanced member engagement.
Christine Powley-Williams, Assistant Director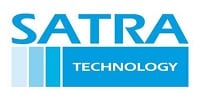 "We asked Rich from MemberWise to facilitate a one-day workshop to enable us to optimise current and future member journeys/member experience. Rich introduced the topic to our team and explained the importance of taking a structured approach to member journeys/experience. He facilitated interactive sessions that enabled us to explore/define key member personas and investigate how member journeys can be improved and enhanced for the future. The session delivered a number of key actions and I would not hesitate to recommend the MemberWise Network if your organisation is considering the improvement of member journeys/engagement."
Victoria Skeat, Project Manager

Membership Scheme Development and Review



MemberWise Founder, Richard Gott, headed up the Membership Development function at the Royal College of General Practitioners (RCGP) for over 3 years. He was responsible for the leadership of the membership services team, member initiatives team and contact centre, and the management of CRM.
Richard was instrumental in increasing the membership by 20% in just 3 years (from 40,000 to 50,000 members), creating/delivering a segmented membership strategy/plan, member engagement plan and centralising the organisation's approach to online and offline member contact/services. He created RCGP Plus (an initiative generating non-subscription fee income) and created commercial partnerships generating £100k+ pa.

Member Focused Stakeholder Meetings & Away Day Facilitation
The MemberWise Network presented a thought provoking session at the first HFMA Branches Conference – bringing together all 13 of our branches.
The network's insight into the membership sector resonated with the audience; clearly demonstrating a deep knowledge and understanding of the issues faced by regional branches and the sector as a whole.
MemberWise gave a stimulating presentation containing 'real' examples, past experience, case studies and practical solutions.
The session really inspir