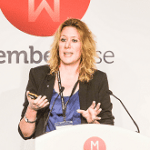 – By Kerrie Fuller
– Associate Director of Engagement
– MemberWise Network
Following the recent launch of The UK Membership Sector: Introducing Our Scale & the 50 Largest Membership Bodies blog article we are pleased to announce the launch of a sub list of the top 10 UK largest professional bodies.
Two thirds of MemberWise Network's 5,000 members work within professional bodies, so we thought it would be interesting to provide a list within the professional body segment of the Network as it represents the majority of membership professionals.
Note: This is an evolving list, so if you can see an organisation missing (or would like to submit positive input) please contact [email protected]
| | | |
| --- | --- | --- |
| Ranking | Professional Body | Members |
| 1 | Royal College of Nursing (RCN) | 435,000 |
| 2 | Association of Chartered Certified Accountants (ACCA) | 208,000 |
| 3 | Institution of Engineering and Technology (IET) | 168,000 |
| 4 | British Medical Association (BMA) | 160,000 |
| 5 | Chartered Institute of Personnel and Development (CIPD) | 150,000 |
| 6 | Institute of Chartered Accountants of England and Wales (ICAEW) | 150,000 |
| 7 | Association of Accounting Technicians (AAT) | 140,000 |
| 8 | The Law Society | 139,000 |
| 9 | Royal Institution of Chartered Surveyors (RICS) | 125,000 |
| 10 | Institution of Mechanical Engineers (IMechE) | 117,000 |
(Updated 08/10/2018)
Commentary
It is interesting to note that two of the bodies on the list refer to Healthcare, namely Nurses and Doctors. No great surprise considering the NHS is one, if not the, largest employer in the UK.
Three of the bodies on the list are involved with the Accountancy profession. With a requirement that every legal entity (that is a Limited Company) is required to have an accountant, this is not surprising. Every business in the UK that wants to adhere to HMRC rules has an accountant (either external or internal to the organisation). It will be interesting to see however, if increased automation with accountancy technology packages takes this market over in time.
Three of the bodies are to do with engineering. Again, no great surprise as the UK houses some of the best engineering talent and undertakes some of the most innovative engineering projects in the world. Engineering also covers a multitude of areas: mechanics, chemicals, civil – the list is endless! Whether this population will increase over time remains to be seen as fewer young people are choosing it at university due to higher tuition fees.
Those who work in human resources (HR, formerly personnel) appear at number 5 on the list and have a similar story to the accountants as most businesses will have at least one person responsible for HR however it is not a legal or business requirement unlike accountants so it will be interesting to see how the world of HR develops over time. Many HR tasks such as recruitment and appraisals have been delegated to line managers rather than through a traditional HR role for example. However HR legislation is still an area where HR professionals add value to the organisation.
And lastly, we come to the surveyors. An essential construction and property role which as Britain is forever running low on housing, will always be in demand. Britain also has a large number of historic buildings which also require surveys and evaluation. As yet, there are no plans to replace a trained surveyors eye with a computer programme!
How is the MemberWise Network relevant to the professional body members of staff?

As the leading free professional network for membership and association professionals we support 5,000+ professionals working in over 2,000 medium/large membership organisations (including professional and regulatory bodies).
The network enables membership and association professionals to:
– Increase new member acquisition
– Improve existing member retention
– Optimise and develop member engagement
– Enhance member value
– Facilitate greater member participation
– Enable sustainable long-term growth
This is achieved via practical tools and resources including our comprehensive website (www.memberwise.org.uk), our growing programme of conferences and seminars, our thriving online community (MemberWise Connect), the MemberWise Video Channel, MemberWise Recognised Supplier Directory, membership sector research reports & publications,  monthly newsletter and Jobs Board.
These resources are supplemented by a range of advisory, consultancy and membership focused training services (view membership body case studies/clients).
Join our free professional network today!
Quality Assurance: Richard Gott, Chair. MemberWise Network