The Leading Free Membership and Association Professional Network.
Join our growing network today (for free) and access comprehensive community-driven help and support that will enable you to better increase membership value and growth for your membership organisation or association.
Our popular membership focused national conference, Membership Excellence 2020 (#MEMX2020), will take place on Thursday 14th May 2020 at the four-star Novotel London West hotel (Hammersmith).
Online Registration will open in January 2020, however you can EXPRESS AN INTEREST today and save!

Membership Excellence 2020 is the UK's largest and most popular membership focused conference and exhibition exclusively for professionals conducting senior member facing roles within leading membership bodies.
– 97% of delegates return to the office and change/develop at least one member focused activity as a direct result of attending
– 50+ sessions will delivered by 40+ membership and association professionals/experts who will cover critical topics that will enable you to:
– Increase New Member Acquisition & Retention
– Enhance Member Value (Mv) & Experience  (Mx)
– Improve Member Engagement & Participation
– Increase Member Purchases, Cross & Up Sell
Express an interest below and gain exclusive access to Priority Booking (enjoy between 20% and 40% off one or more Standard Associations)
Our popular annual membership focused conference will attract up to 700+ delegates/stakeholders and host the largest Membership Solution Trade Exhibition ever to be held in the UK/EU.
Exciting new promotional opportunities include hosted Breakfast Boost Sessions,  flexible exhibition packages and we will be offering more supplier speaking opportunities than ever before.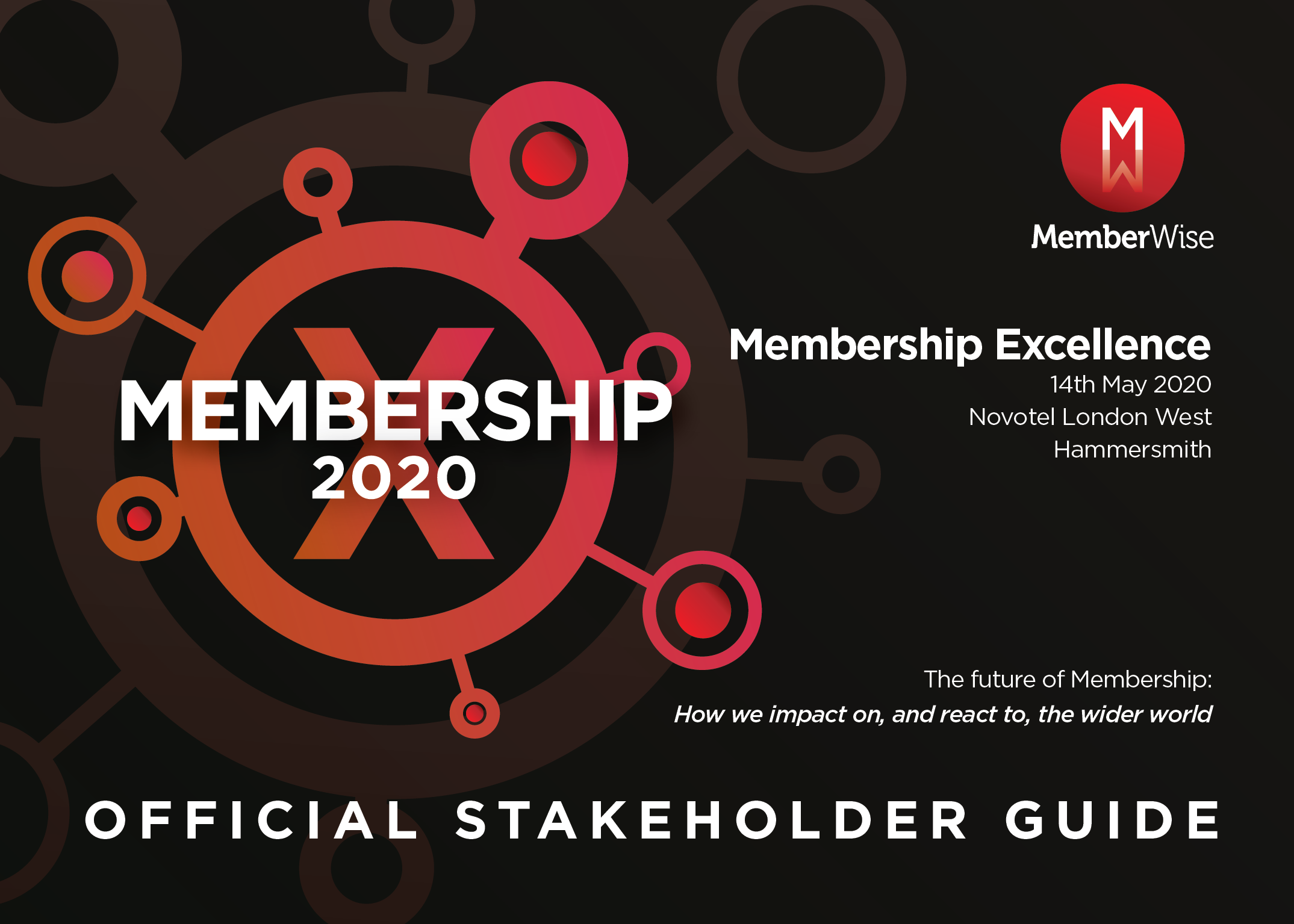 In 2019 promotional opportunities completely sold out one month prior to our last national conference and exhibition, so if you would like to express and interest in participating we recommend contacting us at your earliest convenience.
On average Official Stakeholders:
– Meet between 50 and 200 senior professionals
– Hold 8 to 10 post-conference meetings
– Achieve up to 2 to 10+ new membership body clients
Request a copy of our Official Membership Excellence 2020 Stakeholder Guide today and establish how we can help your company raise brand and product awareness.