The MemberWise Network is unique as it is the only network led by practicing association and membership professional experts. Our insight is comprehensive, targeted and together we ensure the network is constantly growing, developing and driving measurable change, development and professionalism.  Meet our team below…
Richard is the Chair of the MemberWise Network and one of the leading membership and association thought-leaders/sector champions in Europe.
Rich has worked within the sector for over 20 years and has held senior leadership roles within high profile member focused institutions including the Royal College of General Practitioners, British Dental Association, The Law Society, College of Optometrists, Chartered Institute of Educational Assessors and the Royal College of Psychiatrists,
His role includes overseeing the direction of the network, ensuring content meets the needs/requirements of the UK/EU membership and association sector and providing expert consulting services to a number of leading membership organisations/associations.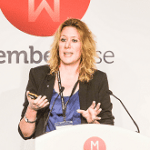 Kerrie has worked in the not for profit sector for over 10 years in a variety of membership organisations: professional associations, private members clubs, education charities and even museums.
With a strong operational background, her membership strategies are successful because they are designed for practical implementation. Her previous projects have involved recruitment, retention, engagement, customer service, marketing, sales, communications and operations – a wealth of experience in all areas of membership.
Kerrie is responsible for ensuring the MemberWise Network takes a strategic approach to long term member/stakeholder engagement, value and growth.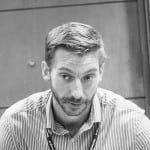 Luke is responsible for quality assuring the best practice information and advice generated by the MemberWise Network. This helps the network to ensure content is accurate, timely and fit for the future.
He manages the network's popular jobs board that promotes career development opportunities within leading membership organisations and associations.
Luke is the Head of Learning and Workforce at the Chartered Institute of Library and Information Professionals (CILIP). He has been a MemberWise Network advocate since our inception.
Richard provides a range of consultancy services for the MemberWise Network and he supports the planning and delivery of our conferences. He can regularly be seen on the ground at these events helping to ensure that they run smoothly.
He provides Royal Charter focused consultancy services to a number of leading professional institutes/associations via the network and has played a key role in enabling a number of these organisations successfully gain Chartership. He also provides independent assessment related services to a number of high profile UK institutions.
Richard oversees the MemberWise Recognised Supplier community that now features over 120 leading sector suppliers.
Claire provides direct support to the Memberwise Network by generating and co-curating educational content that drives the network's professional development opportunities. This work spans our growing range of online and offline channels.
Claire has been an active supporter and advocate of the MemberWise Network for over 10 years and has membership professional experience working with leading organisations including CIWM, DrivenWoman and the Scout Association.
Becky is responsible for ensuring prospective members of the network are made aware of our latest membership/association related developments/achievements.
Becky is also responsible for marketing the network to prospective MemberWise Recognised Suppliers and can regularly be seen inducting new members at our national conferences and events.
If you want to know more about the benefits of membership Becky is happy to help!
Susie has been an advocate of the MemberWise Network since its inception back in 2008 and is responsible for championing professionalism to our 5,000+ members. She has been a supporter since the 'get-go'!
As our Governance Ambassador Susie champions/quality assures the delivery of the network's governance and continuing professional development (CPD) related educational activity. She can regularly be found Chairing and delivering related content at our national conferences and events.
As a consultant working within the membership and association sector, working to enhance governance in all organisations, Susie also conducts a number of membership body consultancy/advisory projects on behalf of the network.
Sarah Alder is a digital marketing consultant with a strong track record in the membership sector.
A combination of in-house and consultancy work for large and small membership organisations gives Sarah a fully rounded view of strategic and tactical planning for marketing in a digital world.
She has a keen eye for spotting opportunities and developing ideas into business plans and her focus is on helping clients line up their digital activities with their business objectives. Her enthusiasm and persistence get even the most reluctant participants involved.
Janine is an Executive Consultant at Purple and has over 9 years' experience working within the membership and association sector.
She has long championed the work of the MemberWise Network both as a membership/association professional and in her role as a leading sector consultant.
Janine has managed a number of CRM implementation projects and has a strong background creating processes for teams that deliver high levels of customer service and long-lasting relationships.
As an active member of the MemberWise community, Janine can often be seen facilitating workshops, speaking events or sharing best practice within the community forms.