The MemberWise Network is unique as it is the only network led by practicing association and membership professional experts. Our insight is comprehensive, targeted and together we ensure the network is constantly growing, developing and driving measurable change, development and professionalism.  Meet our team below…
Richard is the Chair of the MemberWise Network and one of the leading membership and association thought-leaders/sector champions in Europe.
Rich has worked within the sector for over 20 years and has held senior leadership roles within high profile member focused institutions including the Royal College of General Practitioners, British Dental Association, The Law Society, College of Optometrists, Chartered Institute of Educational Assessors and the Royal College of Psychiatrists,
His role includes overseeing the direction of the network, ensuring content meets the needs/requirements of the UK/EU membership and association sector and providing expert consulting services to a number of leading membership organisations/associations.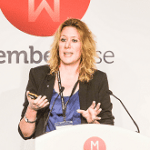 Kerrie has worked in the not for profit sector for over 10 years in a variety of membership organisations: professional associations, private members clubs, education charities and even museums.
With a strong operational background, her membership strategies are successful because they are designed for practical implementation. Her previous projects have involved recruitment, retention, engagement, customer service, marketing, sales, communications and operations – a wealth of experience in all areas of membership.
Kerrie is responsible for ensuring the MemberWise Network takes a strategic approach to long term member/stakeholder engagement, value and growth.
James has more than 12 years experience with a range of membership organisations, mostly in the not-for-profit and academic sectors, including the Royal College of General Practitioners and the Society of Petroleum Engineers
His work has focused on engagement strategy, member experience and the emotional connection that attracts and retains members. He also has a lot of experience in event development and delivery.
James has presented and chaired at many of our conferences and will be working with us to continue to enhance the strong relationship we have with our stakeholders and optimise the delivery of our conferences.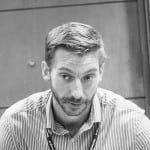 Luke has a keen interest in sector and workforce development. He leverages this interest through the Network's workforce services, specifically MemberWise Jobs, our popular jobs board that promotes career development opportunities within leading membership organisations and associations.
Luke also supports our vast activities through support at our conferences, quality assurance and input on information and documentation, and advises on MemberWise Connect.
In his day job, Luke is Professional Learning and Quality Manager at Fieldwork Education – a membership body that delivers international curriculum in over 50 countries. He has been a MemberWise Network advocate since our inception.