The MemberWise Network is unique as it is owned and run by membership and association professionals like you. It's also free to join!

This enables the network to provide rich and targeted content in an agile manner that cannot be easily replicated.
Our Objective: To Drive Membership Forward. Together.
We provide eight great reasons why you and your colleagues should consider joining (plus messages of support from a selection of our current members) and share our latest Network Insight video that captures what our growing network is all about below!
If you would like any further information about our thriving network please Contact Us.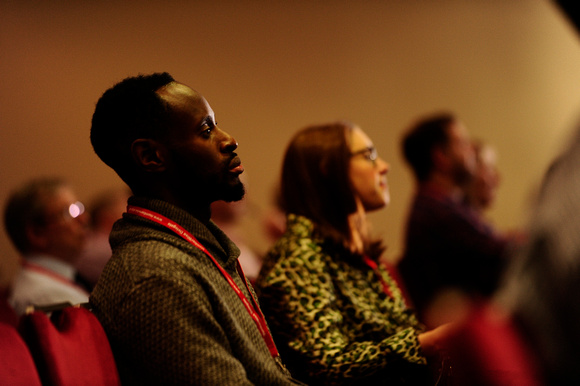 I recently joined the MemberWise Network – the community forum and resources are a great place to go for the help and advice and the conference programmes are chock full of stimulating ideas.
I spoke at the recent Membership Excellence conference, and a number of my SMT colleagues have been members for a number of years. It was great being a keynote speaker and it was brilliant sharing my knowledge, experience and insight. I would definitely recommend the network!
MemberWise has proven to be very efficient, supportive and addresses the needs of member organisations such as the British Association of Occupational Therapists. MemberWise provides resources that ensure we are utilising the most comprehensive tools and guidance available. Joining MemberWise has been a true asset.
Thanks for all the support you give to us membership organisations – I always read the bulletins with interest and, while I've not attended many, have found your conferences a great inspiration. And all best for MemberWise in the future!
MemberWise was incredibly helpful when I was seeking advice on the development of the HFMA Annual Report. I would therefore highly recommend joining both organisations and utilising the services on offer.
MemberWise was useful for understanding the variety of CRM/database providers supplying the sector.
1Our award-winning monthly newsletter will provide you with targeted information, good practice advice and the latest news/views from within the membership and association sector.
2You will have access to our best practice advice, Insight videos and presentations (e.g. via our popular Member Value & Engagement Hub) that will ensure you're aware of the latest thought-leadership and sector trends.
3We will provide you with Early Bird/Group Booking at our National Conferences and Events that cover a range of membership organisation and association specific topic areas.
4You will have access to our popular member-only Online Community, MemberWise Connect that will enable you to benchmark current and proposed activity PLUS discuss the latest hot topics.
5We will ensure you are the first to hear about our popular Free Educational Seminars that cover a wide range of critical topics relevant to membership organisations and associations.
6You can take part in groundbreaking practitioner-based Research Opportunities that span a diverse range of core and function specific areas. E.g. Digital Excellence.
7Our dedicated Jobs Board will help you to progress in your career by finding your next role. You can also advertise a vacancy and/or search our expanding CV bank of suitable candidates.
8Members receive preferential rates and offers from a wide range of sector providers that feature in our Directory of Recognised Suppliers.