The Membership and Association Sector is undergoing major transformation due to a more challenging climate. 21st Century Member requirements and expectations are evolving at faster pace than ever before and it is critical we remain relevant. We can help.
It is critical for membership organisations and associations to communicate and demonstrate clear value (online and offline) in return for annual subscription fees. Engagement levels need to be higher and deeper in order to enable enhanced member retention and more active participation/advocacy.
In response to these critical member facing challenges the MemberWise Network provides a range of comprehensive consultancy services delivered directly by professionals with senior leadership membership knowledge and experience. Meet the team….
Demonstrating the value of membership is essential, but only half of all UK membership organisations have a clear member value proposition (MVP) in place and of these 65% do not communicate it widely to members.
Member Engagement Consultancy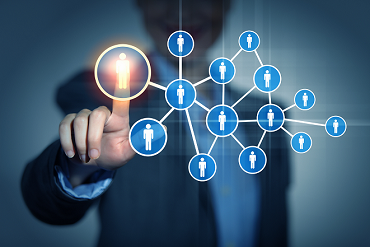 Member Engagement is both the main challenge and goal for membership organisations and associations, however nearly three quarters do not have a structured approach in place to optimise this crucial activity.
We provide a range of services focusing on member value and member engagement including the key areas outlined below. The format can be delivered as best fits your needs, including consulting services, advice sessions, internal staff workshops, and facilitated away days.
Context and Fundamentals of Member Value and/or Member Engagement
Analysis of Gaps, Strengths, Benefits, and Member Journeys
Discovering Drivers (Including Internal Competence/External Competition)
Planning and Strategy Development, Optimising Delivery
Measuring and Reporting
Communicating Member Benefit and Value
Emotions, habitual behaviour and a sense of belonging
Delivering Positive Member Outcomes and Member Experience (mX)
Retaining & Recruiting More Members
Reducing Lapsed Members/Non-Renewals
Generating Value and Engagement
Member Value Proposition Creation and Review
Personalisation Analysis and Review
Creating Member Personas
Online and Offline Member Value Review
Increasing Member Participation & Volunteering
MemberWise prepared and delivered our annual Representatives' Residential event. The event incorporated interactive workshops that focused on the evaluation and enhancement of member engagement/member benefits, effective segmentation/personalisation and future optimisation of the organisation's member value proposition (MVP). We requested an energetic positive member outcome focused day and that is just what we received. Delegates were highly engaged throughout the day and all learning outcomes were fully delivered. I would highly recommend this service and we look forward to working with the network in the near future.
The MemberWise Network delivered a dedicated One-Day Member Value focused workshop for our Council. The day provided a number of strategic outputs including a draft member value proposition statement and practical new ways the Institute can deliver enhanced member value to drive future member engagement/participation. I would have no hesitation recommending this service to other membership organisations and associations looking to enhance member value/engagement.
Richard from MemberWise conducted a member engagement optimisation project at the RCoA. This critical work involved evaluating current engagement levels, providing practical engagement focused recommendations and scoping the required skills/competencies of a new Member Engagement Manager role. He participated in the recruitment/selection process and is working with us to ensure a structured, robust and informed approach.
MemberWise delivered a two-day member engagement workshop for our communications committee. The training provided insight on how to take a more structured approach to member engagement and enabled the board to create/map proposed new member journeys that we hope will have a major impact on future member retention and recruitment. One participant commented 'this is the most productive member workshop I have ever attended.
We asked Rich from MemberWise to facilitate a one-day workshop to enable us to optimise current and future member journeys/member experience. Rich introduced the topic to our team and explained the importance of taking a structured approach to member journeys/experience. He facilitated interactive sessions