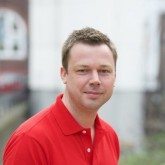 Written by:
Richard Gott, MemberWise Network Chair
The MemberWise Recognised Supplier programme has been helping leading membership bodies meet great sector suppliers since 2008. In response to demand we relaunch this great service with some exciting new changes/developments. We list 3 key changes below.
1) A new MemberWise Recognised Supplier Badge – The MemberWise Recognised Supplier badge has been used by our growing community of over 160+ suppliers since 2016. We thought it was time for a change. In true MemberWise style we haven't just given the logo a bit of a refresh (that would be terribly dull).
We've completely re-mastered the format, design and feel, so that it will better showcase MemberWise Recognised Supplier status. The new logo will shortly be shared with suppliers and we hope you like it.
2) A More Intuitive Online Search – We have completely reconfigured the Online Supplier Directory element of the programme to make sections more intuitive to search. E.g. The CRM section has been divided by platform type (e.g. Salesforce, Microsoft Dynamics, iMIS and Specialist Platforms). We have reduced down the shear number of profiles per category and taken a strict approach to categorisation.
3) Optimised Search Engine Optimisation – We have optimised each directory category page to ensure it to be much easier for search engines to find. E.g. Search for MemberWise + Keyword like 'Branding'. Our list is now immediately visible.
Visit the Online MemberWise Recognised Supplier Directory today and meet some great suppliers that can help you drive membership engagement, value and growth.
https://memberwise.org.uk/directory/