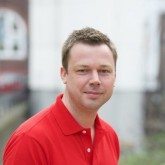 – By Richard Gott
– Membership Sector Influencer & Thought Leader
Since Royal Charters were first granted in 1231 over 1,000 have been granted, which include professional bodies, universities, schools, charities and theatres.
There are approximately 400 active Chartered bodies and this year The Worshipful Company of Chartered Architects and the Academy of Medical Sciences join the ranks.
The following membership bodies are currently seeking a Royal Charter:
Institute for Fundraising
The National Playing Field Association
The Commonwealth Forestry Association
Royal Anthropological Institute
Worshipful Company of Scientific Instrument Makers
Institute of Environmental Management and Assessment
In recent years there has been renewed interest in Royal Charters and reasons include:
Raise the profile/status of their members
Increase the profile of the organisation and/or membership as a whole
Obtain a real ability to differentiate from other organisations
Gain recognition as 'standard bearer' via a universally recognised status
Recognition of professional expertise
Increased public confidence and awareness
Strengthen the organisation/brand
Create aspiration
The MemberWise Network plays a key role in providing practical information, knowledge, advice and insight to membership bodies considering the application process.
The application process should not be taken lightly, however many will agree that it can seem daunting. In response we provide two unique consultancy services.
Our first service helps you to understand the process and assess your organisation's readiness. We will undertake research to gain an understanding of your organisation; present the process in detail; discuss your current position; and provide an outline of the required steps. This service will deliver a documented profile of your organisation, a detailed description of the Royal Charter process, analysis of your organisation's preparedness, and recommendations for going forward. You will be informed to be able to decide whether to proceed, and how.
Our follow-on service is for those who decide that they wish to proceed further. We will provide support for the implementation of the project ensuring that a robust implementation plan is drafted and actioned. In addition, we will help you manage and analyse feedback from any consultation, be involved with drafting the Royal Charter and Bylaws, and assuming the point is reached, guide you on the preparation of the Petition.
For more information email [email protected]
Note: The consultancy services aim to inform and offer advice but cannot guarantee the granting of a Royal Charter.
Join our free and growing professional network today!
(c) 2019 – MemberWise Network (all rights reserved)