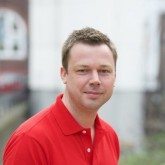 Written by: Richard Gott, MemberWise Network Chair
It's very easy for me to say to you: 'come to our next conference, MEMX 2019, it's going to be the biggest and best ever'! If you haven't been to a MemberWise Conference you will probably think: 'well he would say that wouldn't he – as the conference organiser!'.
You've heard it all before, right? The well rung and blown bells and whistles, the somewhat melted chocolate badges, cracked jars of snake oil, supposed educational events that end up being mind-numbing product demos, and of course those corker conferences where you are flattered to be invited as a free VIP Guest and either everyone else is a VIP (tumbleweed regularly rolls across the exhibition floor) or you are completely hawked by suppliers from the get-go.
We don't work like that, so it's not all doom and gloom!
Here are 8 conference elements we do very differently to truly optimise delegate value, engagement and experience:
Education First – All conference sessions must deliver at least 3 educational learning outcomes.
Practitioner-led best practice content is top dog – We balance over 98% of content in favour of practitioner-led best practices content, not products, services or consultants.
Networking and interaction is a given – That is why we are one of the few conferences to provide cabaret style room layouts (round tables) to enable delegates to meet/share from the get-go plus our keynotes feature interactive delegate voting/questions.
Personalisation is a must – Delegates personalise their own programme for the day via our popular MemberWise Conference App.
Content is fresh, rich and timely – We work hard to find only the very best speakers who are walking the talk and not just regularly 'talking a not so good game'.
We view delegates (members) as professionals, not prospects – Can you believe one conference actually referred to delegates as 'prey' in their exhibitor literature!?!
Positive Member Outputs and Outcomes or bust – Content must be aligned to this network mantra otherwise it does not feature.
Deeper supplier collaboration – We work closely with our supplier stakeholders to ensure there are opportunities for delegates to experience the latest membership focused solutions. MEMX 2019 will be the first sector conference to feature dedicated supplier product/service demonstration zones.
So, if you like what you see and are looking for a solid and robust day to focus on 'all things membership' with colleagues, you should consider attending Membership Excellence 2019 (2nd May, London) as you will be amongst great company!
We have hand-picked senior management team member speakers from some of the sector's leading high achiever membership organisations to show you 'what is and can be possible with the right people, planning, delivery and monitoring/measurement'. You can see who is participating here…
Explore the programme, meet our speakers, preview the sector's largest membership solutions trade exhibition and book your place(s) before the Early Bird Pass (save £55) expires on 8th March and Group Delegation offers (save up to 40%) come to an end.
For more information visit: www.membershipexcellence.com