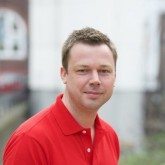 Author: Richard Gott, MemberWise Network Founder & Chair
The current membership climate is challenging and many organisations are increasing their perceived and actual member value via a range of member benefit-focused development projects. However, an increased focus is required on the topic of member value, particularly with the observed mismatch (outlined in my last blog article).
It is useful for us to establish why member value has become more important and why organisations have not yet optimised this critical area (alongside member engagement).
The lack of attention is due to a number of internal and external pressures, according to our observations and experience with membership organisations and associations.

Internal Pressures
1) Member value is a fundamental part of new member acquisition and existing member retention, however as a topic it has fallen behind.
2) Member engagement has been prioritised, but value has not.
3) The link between member engagement and value has not been considered.
4) The tracking and measurement of member value has not yet taken place on a wide scale.
5) Many organisations are using, at best, crude indicators/measures of member satisfaction.
6) Member value propositions have historically not been clearly articulated and communicated.
7) Some organisations are not actually delivering what they are marketing as member benefits.
8) Many organisations still have working practices in place that are focused on transactions rather than deepening relationships, emotional attachment and loyalty.
9) The role and importance of intangible member value is sometimes overlooked, eg emotions.
10) Many organisations are not structured to address cross-department value and engagement issues, eg operating in silos.
11) Budgets to enable the delivery of expected online expectations are often inadequate.
External Pressures
1) In recent years there has been a general increase in member expectations (online and offline).
2) Members' online and offline expectations have become more sophisticated.
3) Younger members expect more tangible value (online and offline) in return for their subscription fee, ie 'what's in it for me?' (WIFM).
4) An emerging 'pay and play' culture is challenging the way people access previously subscription-only based products and services.
5) The adoption of new technologies to enable enhanced engagement and value has been comparatively slow compared with the commercial world.
6) If a prospective member doesn't see perceived value they will not join.
7) In the current economic climate if membership is not valued it will be cancelled.
8) Dissatisfaction can be more publicly shared via online social media (potentially impacting on other member behaviour or perceptions).
9) Older members who would previously 'simply belong' are retiring/dying.
10) Member participation levels have remained low (typically 10% or less).
11) Employers are not as willing to give employees time off to participate, eg committee membership.
If these internal and external issues are addressed they will put the organisation in a much better position to enhance member value.
You can find out how to generate and improve member value via the Member Value 2025 (#MV2025) Project Guide (delivered in partnership with Silverbear and Cantarus) and our proposed programme of Member Value Boot Camps (scheduled in late 2018).
This free resource is hosted on the Member Value and Engagement Hub…