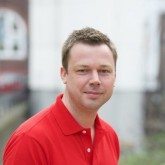 Author: Richard Gott, Membership Sector Thoght Leader & Chair, MemberWise Network
I am pleased to announce the launch of our latest game changer best practice guide – The Member Value 2025 Project – a topic and a year that requires focus now!

The Member Value 2025 Project was initiated to help membership organisations and associations take a more structured and practical approach to delivering and being able to communicate enhanced member value and relevance. This activity can be actioned as a dedicated project or incrementally (based on the time and resource available).
Before I introduce the content, I would like to thank our Online Quality Assurance Group (comprising representatives of over 40 high profile membership organisations and associations) who helped to co-curate this resource. This work was carried out 100% online (for the first time!) and the participants are listed in the resource.
Thanks also to our Official Partners, Silverbear and Cantarus, who provided thought leadership content and have enabled us to publish this resource completely free of charge.
Each month MemberWise, Silverbear and Cantarus will focus on a specific element of the guide to ensure the sector is approaching value enhancement and optimisation in a structured, informed and robust manner. Here's an overview of the articles and the topics we will address:
– The process of delivering member value & the discovery of a mis-match
– The benefits from delivering enhanced member value
– How to generate member value
– How to communicate member value
– How to review member value
– How to measure member value
– Delivering value to meet 21st Century Member Requirements
I should explain where the year 2025 came from – It is the year the Millennial generation (Generation Y) will account for 75% of the UK workforce and so as membership organisations and associations need to ensure members receive value in return for their annual subscription. We will explore generational analysis, needs and requirements in a future article.
Before I explore the topic of member value it is important to establish some key definitions and core assumptions.
Let's start with our two core assumptions:
1) That membership organisations and associations wish to provide members (individual and/or organisations) with value in return for a regular subscription fee and that:
a) If 'Perceived Member Value' can be clearly communicated, there is a stronger likelihood of engagement/participation from existing members and increased new member acquisition.
b) If 'Actual Member Value' can be clearly demonstrated, there is a stronger likelihood of engagement, participation, renewal and potential transition to advocate status.
2) That value is delivered via member benefits tangible/intangible and these will deliver positive outcomes for the individual member and/or membership as a whole.
Note: Please visit the Member Value and Engagement Hub for a full list of positive member outcomes.
The converse is also true. If perceived or actual member value is low, or is not delivered, this will almost certainly have a negative impact on the number of new members acquired, member retention and referral rates.
There are some exceptions to this rule as with organisations having to deliver on requirements not linked to the benefit of the member, e.g. regulatory bodies protecting the interests of the general public.
It's helpful to visualise the way members perceive value (tangible and intangible) and this is often calculated subconsciously by members via the following simple equation:
The components of this calculation will almost certainly change based on the generational changes we will explore later in the Member Value 2025 Project guide.
The requirement to generate member value will intensify over the next decade due to changes in a range of internal, external, demographic and social factors (outlined in the #MV2025 resource).
Member value will transition from something that is desired to something that is expected by members.
If the expectation of member value is not met there will be major future implications on member recruitment, retention, engagement, participation and growth.
I hope that you have enjoyed reading this article which aims to set the scene for our series of member value focused articles. Next month I will explore the real value of members to membership organisations and associations.
The #MV2025 Project best practice guide is hosted on our dedicated Member Value and Engagement Hub and is complemented by regularly updated best practice lists, videos and related blog articles:
We plan to hold a programme of dedicated Member Value & Engagement Boot Camps over the coming months that will take a deeper dive into this resource and provide practical help to professionals looking to optimse and enhance member value. Express an interest…