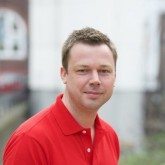 Richard Gott
Membership Sector Influencer & Thought Leader
As we head towards the UK General Election professional bodies and trade associations across the country should be drafting, reviewing and publishing their respective manifestos and priorities to ensure they align or call-out key issue/omissions of those published by the leading political parties (one of whom will become the future UK government before the end of the year).
Not enough professional bodies and trade associations are conducting this critical activity compared to the last election, so we provide some ideas and pointers to help more organisations get started!
Why is it important to have a manifesto and priorities?
As the professional body or trade association for your industry it should almost be 'a given' that you know what you are talking about in your particular area of expertese/profession/trade. A manifesto with clear priorities outwardly demonstrates this and will help you to focus, communicate with members and lobby government on what you believe is important.
Should manifestos align to the major political party manifestos?
In many cases, yes. Alignment can open doors to potential central government funding and support in central policy areas. It can help cement stronger membership body/government relations and bring your organisation closer to respective Members of Parliament (MPs). Obviously there needs to be parity/alignment in the first instance, however a manifesto will help to clearly communicate this.
Is it an opportunity to propose future government priorities?
Yes. This is a great opportunity for membership bodies to clearly communicate what they believe is important for the next government to address, change and develop. E.g. political parties may not have researched specific areas where your organisation has unique insight/knowledge and can provide realistic suggested solutions.
Example: Royal College of Anaesthetists – A Manifesto for a 21st Century Health Service
Should membership bodies align in all cases?
No. It may be that a future government manifesto pledge is somewhat unrealistic and therefore needs to be amended/changed. Membership bodies are again in a unique place to reality check such anomalies.
Can membership bodies use the election to get closer to government?
Yes. A number of leading professional bodies are calling their members to action to lobby prospective Prospective Parliamentary Candidates (PPCs) in preparation for the election result.
Example: The RCN is asking members to email PPCs via their website and request that they become RCN Nursing Champions. We think this is a great idea!
So, if you have not already written, revisited or re-written your organsiation's manifesto now is a great time to do so.
| | |
| --- | --- |
| | Not yet a MemberWise Network Member? – Joining is quick and simple. Find out why you should join our growing network of over 6,000 Membership and Association Professionals here |
(c) 2019 – MemberWise Network (all rights reserved)