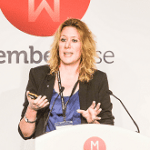 By Kerrie Fuller
Associate Director of Engagement
MemberWise Network
Sport England recognise 155 National Sports Bodies in the UK – set up to be the governing body for every sport that you can think of, however small. Sport England is the public body that invests funding into these sports bodies and works with them to ensure they are as effective as possible in their mission. In fact, British sport has seen an investment of £260 million in the last three years alone. But what can we learn from them as a key segment of the Membership and Association Sector?
1. It's all about the passion
The thread that all sports bodies have in common is their passion: sport and physical activity. This is safely in the domain of social life rather than work life (unless of course you are a professional sports person!) which means that members have lots of demands that all compete on their free time – sport is just one of the things that occupy them. When membership revolves around a personal passion, you need to create a flexible membership framework that keeps them engaged even if they have no time to practice the sport. It all comes back to the value proposition – can an individual practice the sport even if they are not a member? In most cases, yes. So, what value can you add?
2. PR and funding comes in waves
When the country takes part in a big sporting event such as the Olympics or Commonwealth Games, media coverage increases which usually means an uptake in people taking up a particular sport. Do you have any opportunities to maximise media coverage for your own recruitment campaigns?
This uptake in participation is a major criteria to secure funding from Sport England. Which means that very often a Sports Body can increase their funding from the government. However, this is by no means assured and will not be on a long-term basis. This has increased the requirement for sports bodies to look at alternative income generation strategies such as corporate sponsorship and fundraising. The National Lottery is also a major funder of sporting and cultural activity. Look at your own income and where it comes from – do you need to diversify?
3. Think national, act local
National sports bodies are an amalgamation of local sports clubs. This can sometimes mean that data is held at a local level instead of a national level, making it difficult for the national body to understand its members and their trends. It can also create communication issues – who gets to communicate with the individuals and through which channels and what time? The key is to have comprehensive data and communication strategies which clearly sets out which member data is collected, who collects it and what the organisation is going to do with it and when via which channels.
4. Segmentation is complex
Segmentation of members can be completed in a variety of ways but ironically when the theme is a passion project such as sport, segmentation can be more difficult and complex. Should you segment on why people play the sport (social interaction vs wanting to go professional)? Amount of time spent per week on the sport? By regional/local club attendance? By disposable income? All of these factors are useful in segmenting sports club members but every type of membership organisation cannot go far wrong if they segment based on member's (self-identified) needs.
5. A big commercial opportunity
The one big advantage of the sport sector is the prolification of private sector businesses whose target market are those that love a particular sport. Companies supplying equipment, clothing, events, even food and drink are all eager to reach the sports market so national sports bodies have a wide range of corporates that they can approach for sponsorship or marketing opportunities. Who could you approach for sponsorship in your sector?
More Information
The MemberWise Network provides a growing range of tools and resources that can help sports bodies (and other types of membership organisations/associations) to better retain, recruit and engage with prospective/current members and key stakeholder groups.
Find out more about our popular membership focused conferences and events here
Find out about how we support Sports Bodies (and other segments) here
As a membership professional working for a sports body you are eligible to join the network free. Visit www.memberwise.org.uk/join for further information.
Here's some helpful sports body related links:
Sports & Recreation Alliance (SRA)
Sports Body Membership Professionals – We need you!
At Membership Excellence 2019 (the MemberWise Network's annual membership focused best practice conference) Emily Carter, Head of Membership and Phil Hornsey, Director of Membership from British Rowing took to the stage to talk about their experience of making meaningful connections with their members. They revealed their approach to changing their membership structure and how they found out what their members needs were.
We want more sports bodies to talk about their experiences at our events and conferences, so if you work for a sports body and have a member-focused achievement and/or resource to share with the Membership and Association Sector please Contact Us ([email protected]).
The MemberWise Network is a free network of over 5,000 Professionals working for over 2,500 membership organisations and associations. Visit www.memberwise.org.uk/join to join today


© 2019 – MemberWise Network (all rights reserved)