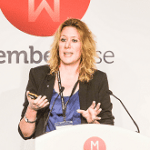 By Kerrie Fuller
Associate Director of Engagement
MemberWise Network
As part of our series of articles on key segments of the Membership Sector, in this article we focus on Private Members' Clubs.
Private Members' Clubs are unique in that the concept of a 'private club' is an old one (the oldest dates from 1693) and has tradition at its heart. This is proving a challenge in the 21st century; how can they keep up-to-date with a younger demographic and remain relevant? Here we look at the top 5 lessons we can learn from them:
Take Tradition into the 21st Century
The one constant in life is change and so any membership organisation understands that members' needs change over time. We have moved away from a private members' club being a space where working men visited between work and home to perhaps have dinner, meet other working men and stay in one of the on-site bedrooms. Today's private member's clubs are working spaces designed to deliver 21st century member needs.
Case Study: The AllBright in Fitzrovia (www.allbrightcollective.com)
The AllBright has been designed for women entrepreneurs. The club inhabits a converted Georgian townhouse, and offers desk space as well as a place for women to meet up and collaborate. The interiors are about as far away from the classic corporate office as you can get, and are replete with velvet sofas, wooden floors and wall hangings. As well as a programme of on-site events, the club has its own fitness studio, as well as a beauty and treatment room.
Don't Limit your Membership
A private members' club is by definition a venue at heart; that is its main value to its members and so there is a cap on total membership numbers that can physically be on site at any one time. This can limit recruitment targets. Another enforced limit can be the membership criteria as many members' clubs have strict requirements for those joining. To maximise your membership, you need to keep the criteria as open as possible.
Case Study: The National Liberal Club (www.nlc.org.uk)
The club is completely independent of any party, but continues to be closely identified with the Liberal tradition, and Liberals worldwide. It was one of London's first major gentlemen's clubs to admit women as full members; and even today Joint Membership is open to those that are in non-heterosexual relationships.
Deliver Excellent Customer Service to your Members
If you have members on-site and face to face, then excellent customer service is not just expected but an essential part of being a club. Training member facing staff in customer service skills as well as recruiting people with extensive customer service experience in retail and consumer sectors help to drive standards.
Case Study: Soho House (www.sohohouse.com)
Whether it's a private members' club, hotel, restaurant or spa, each of our sites has its own style and atmosphere. We aim to make sure that all our guests and members have a great time and we firmly believe it's our people who make that happen.
Create a Home from Home
In a city like London, you have a wealth of venues to choose from in terms of hotels, events, restaurants…the list is endless. The key job of a private member's club is to create a home from home; to encourage its members to visit time and time again and therefore benefit from an up-spend. This is generally achieved with a great events calendar as well as discounts and promotions to encourage loyalty.
Case Study: The University Women's Club (www.universitywomensclub.com)
Welcome to our home in Mayfair. In a superb central location, our beautiful building and garden have a warm and quirky ambience. Whether you want to stop off for coffee with friends or between business meetings, meet up for lunch or enjoy a leisurely dinner, shower and change before an evening out, or just relax with a glass of wine in convivial company, this is the place to be.
Provide an Ethical Spend
A great way to differentiate yourself against your competitors is to provide an ethical spend and this is ever present in the private member's club world. Ploughing the profits from membership fees into bursaries, beneficiaries or charitable donations is always a convincing retention message.
Case Study: The House of St Barnabas (hosb.org.uk)
The club exists to bring together a community of people who are invested in creating a fair and equal society, whilst breaking the cycle of homelessness through our integrated Employment Academy.
3 'Must Access' Resources Professionals Working in Private Members' Clubs
The MemberWise Network provides a growing range of tools and resources for Private Members' Clubs. We highlight 3 'Must Access' resources below and explain how you can join our growing professional network free of charge today:
Hear from James Maunder at the Institute of Directors about their digital transformation strategy: https://vimeo.com/212393570
The Law Society will be speaking at Digital Excellence on the 31st October about tailoring the digital experience through implicit and explicit personalisation. You can find out more at https://digitalexcellence.memberwiseconferences.com/
Connect with other Professionals working in Private Members' Clubs via our online community, MemberWise Connect. Register today – connect.memberwise.org.uk
The MemberWise Network is a free network of over 5,000 Professionals working for over 2,500 membership organisations and associations. Visit www.memberwise.org.uk/join to join today!

© 2019 – MemberWise Network (all rights reserved)