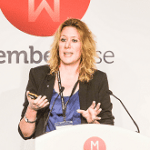 By Kerrie Fuller
Associate Director of Engagement
MemberWise Network
A delegation from the New South Wales Business Chamber were over in the UK collecting best practice from the membership sector and in return, gave us an insight into their membership strategy. In this article we share the top 5 lessons we can learn from this segment of the membership sector and signpost MemberWise Network resources specifically for professionals working in local, national and international Chambers of Commerce.
1. Talking to Corporates isn't that different from talking to Individuals
In reality, whilst the organisation is the member, you will still interact and communicate with individual contacts. The unifying factor is that they all want business success so aligning your value proposition to this core principle and communicating it clearly is what will get the best response. Very often in dealing with small businesses, you are communicating with the owner and so the best emotions to use are related to drive, passion and pride rather than processes, systems and compliance.
2. Segmentation by demographics doesn't work
It would be easy to segment corporate members based on size (number of employees or revenue), geography, business sector or type of business owner but you risk making assumptions about their challenges within that segment. Use this context to describe your members environment but not their challenges. The NSW Business Chamber is segmenting via mindsets: Does the company want to pursue growth? Are they more risk adverse and conservative? Do they have plans for global domination? Segmenting in this way whilst taking their context into account creates a clear offer.
3. Tangible vs intangible benefits
Businesses will not find the value in a membership card or a magazine – because it won't reach all the intended recipients internally. If you know your audience, and business owners are time poor, your benefits are best shaped with their needs in mind such as digital information portals or telephone helplines. Your best value is when you become a one-stop-shop to your corporate members where you signpost resources from one location, saving members valuable time.
4. Know your competitors and your value proposition
If you list all of your corporate membership benefits separately and see which are offered elsewhere, you will begin to see where your value gaps occur. As a chamber, you need to identify where your level of expertise ends and where your advice stops – at this point, who else can help and provide resources? Working in partnership to offer complimentary services is a winner for this segment when you cannot hope to provide everything yourself. NSW Business Chamber is moving towards a value proposition of 'liberation' – from red tape, bureaucracy, being chained to legislation and standards, the 'boring' bits of running a business so that owners can do more of what they love.
5. Move from Compliance to Excellence
Most chambers began to operate on a compliance focus – that is to ensure that their members meet the minimum standards required. Rather than being the stick, be the carrot! Move away from the minimum and set out the expectations for your members to be the best that they can achieve. Your strategy is to facilitate the learning and development that will take them to greatness.
3 'Must Access' Resources Professionals Working in Local, National & International Chambers of Commerce
The MemberWise Network provides a growing range of tools and resources for Chambers of Commerce. We highlight 3 'Must Access' resources below and explain how you can join our growing professional network free of charge today:
Hear from Stella Bowdell at Greater Manchester Chamber of Commerce about how trust is the linchpin of their membership strategy: https://vimeo.com/340195053.
Thames Valley Chamber of Commerce will be speaking at Digital Excellence on the 31st October about why they are moving from an employer-based model to a value-based model. You can find out more at digitalexcellence.live
Connect with other Professionals working in local Chambers of Commerce via our online community, MemberWise Connect. Register today (not open to suppliers) – connect.memberwise.org.uk
The MemberWise Network is a free network of over 5,000 Professionals working for over 2,500 membership organisations and associations.
Visit www.memberwise.org.uk/join to join today
© 2019 – MemberWise Network (all rights reserved)