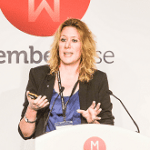 By Kerrie Fuller
Associate Director of Engagement
As part of our series of articles on key segments of the Membership Sector, in this article we focus on Students' Unions (SU).
There are over 600 students' unions in the UK, the first being created in 1884 at Edinburgh University. Their role is to lobby, debate and campaign on behalf of the students they represent. They also facilitate student activities, such as clubs, peer support and volunteering. Some SU funding comes from the university but this is supplemented with fundraising as well as sales from the unions' commercial activities such as the bar or events.
But in this climate of university cuts to funding and more and more students choosing to study abroad or online, can student unions create a higher engagement rate to secure their future? Here we look at the top 5 lessons we can learn from them:
1. Being the Voice of your Members
Students' Unions work in the same way as a workplace union. It campaigns for the rights of its members and lobbies on key issues, bringing them to the attention of the University, the National Union of Students (NUS) and Government. Student Unions use dedicated officers (from the student body) to represent each issue such as education, welfare, disability, diversity and the environment. If students want to raise a particular issue, then they go to the relevant officer as a first port of call.
How do your members report issues of advocacy interest to you? Do you have forums or committees for each issue and are these clearly communicated to members? How you do communicate the value of these committees or forums to members in terms of outputs and outcomes?
2. Delivering Activities that Members Want
One of the key roles of the Students' Union is to organise sports and societies activities on campus. They are responsible for marketing what is on offer to the student body (usually during Freshers Fair) and encouraging students to set up their own society or club if it is not already offered.
How do you organise activities for special interest groups? How do you market your range of special interest groups to your members and how can they get involved? Can your members create their own interest groups or forums?
3. Giving Members Advice on Critical Topics of Interest
Every Students' Union publishes a Student Charter which explains all its functions and activities so that Students can find what they need easily. It addresses areas such as: teaching and assessment, diversity, learning environment, careers, support services, community volunteering, finance, appeals and complaints. Students' Unions advise on rights when it comes to accommodation and landlords as well as signposting external help and support.
How do you communicate all your key activities and member benefits to your members when they join? How do you signpost supportive external organisations to your members?
4. Giving Members the Chance to Volunteer
Students' Unions provide a wealth of volunteering opportunities for its members. Paid positions such as Sabbatical Officers particularly, enable students to develop strong skills for their CV and many have gone into careers in politics or social policy. The Students' Union also provides its volunteers with excellent training.
Do you offer your members a variety of volunteering opportunities? How do you market these opportunities? Do you offer training to your volunteers to ensure consistency?
5. Bringing Members Together
Most students meet each other through students' union activities that bring together the entire student body across all the subjects and courses. It gives students who are away from home for the first time, a great way to meet new people and make new friends, sometimes for life!
What social or networking opportunities do you offer your members? Do you provide events to celebrate or commemorate key dates? What ways can you bring members together informally?
Do you work for a Students' Union? Here are our 3 'Must Access' Resources for you:
The MemberWise Network provides a growing range of tools and resources for Students' Unions. We highlight 3 'Must Access' resources below and explain how you can join our growing professional network free of charge today:
For more information on the key segments within the membership sector, click here
The MemberWise Network is a free network of over 5,000 Professionals working for over 2,500 membership organisations and associations. Visit www.memberwise.org.uk/join to join today!