Digital Services & IT Support
RM Results improves the life chances of people worldwide by providing digital assessment solutions that support lifelong learning.
RM Results offers membership associations digital assessment solutions to support the quality and integrity of your qualifications. Whether you want to digitise the authoring and management of question items and test design, computer-based test delivery, e-marking of paper/on-screen exams or need a bespoke end-to-end digital solution, we can help you at every stage of your digital assessment journey.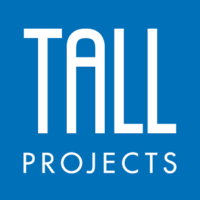 Tall Projects is a membership technology specialist.
We enjoy partnering with small- to medium-sized membership bodies, typically with 3-20 staff.
Associations work with Tall Projects when they are frustrated by issues including:
Tired, underperforming membership websites
Clunky membership databases (or still using spreadsheets)
Inadequate online member self-service and personalisation
Critical data stuck in unconnected systems
Insufficient time and expertise to get the most from digital technology
Clients include Scottish Association of Landlords, Professional Speaking Association, Year Out Group and University of Oxford.
See https://www.tallprojects.co.uk/ for more information and to book your free consultation.
An Award-winning Microsoft gold partner, ThirdSpace specialises in identity management, enterprise mobility and cyber security solutions.
Our vision at ThirdSpace is to enable all organisations to unleash the full power of the digital economy. Securely.
Our solutions ensure that anyone, working anywhere, has access to the materials they need to keep working productively in a secure digital environment.
Utilising cutting-edge Microsoft technologies, our solutions have been recognised through multiple awards and accreditations. Microsoft has named us Partner of the Year on eight occasions for Identity and Access, Enterprise Mobility, and Security and Compliance.
Product / service information:
Identity and Access Management
Ensure the right people, have the right access, at the right time.
Award-winning identity and access management solutions that take care of identity life cycle management, identity and access governance, directory services and secure authentication. Automate user provisioning, secure your corporate data and meet your compliance requirements.